Online Fundraising is quickly becoming the answer to athletic budget concerns nationwide, and here at Sports Image®, we work to create unique programs for a variety of organizations. Our online programs are fast, efficient, and cut the need for volunteers and coordination. Rather than having people on the ground level and spending booster resources to create fundraising events, we have created opportunities that automate your fundraising needs, and provide you with extra revenue on a recurring basis. There are a variety of different online fundraising programs that we have created for schools and organizations across the states, and we can customize a program to suit your needs at no cost to you. Signing up is all your organization needs to do and we will work on the rest.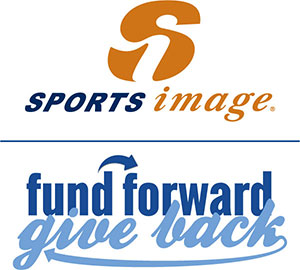 Fund Forward Give Back
Fund Forward Give Back is a unique new program geared to earn your organization revenue for everyday purchases.
The premise is simple – sign up using the easy flyer, and we will provide a customized online store for your organization. As people, or even your own organization, begin to purchase everyday office/home/cleaning supplies and clothing, YOU earn money back. The program really is as simple as it sounds and an easy way to pump revenue back into your athletic department. Once your free site is up, all you need to do is get the word out and watch your fundraising opportunity grow!
Benefits for Organizations
The program is FREE
Fully Automated – the program runs on its own and handles itself
No need for training, tools or expertise – all you need is to sign up
No need to sell sponsorships or organize – money is automatically collected on each sale and sent to your organization
No need for volunteers – you don't have to coordinate schedules or have people "on the field"
Cash back on all purchases – even purchases made by your own organization
For an overview of the program and link to a demo site, take a look at the links below:
http://hitmen.fundforwardgiveback.com/
We have a variety of other online and digital sponsorship opportunities that help bring your organization money. For more information, send us a message under the Contact section of the site.