Interested in generating revenue for your school or organization?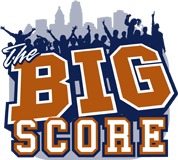 The Big Score program at Sports Image® lets you reach this goal. Our unique online fundraising platform truly creates a win-win situation between sponsor and organization, not to mention benefiting those customers interested in supporting a good cause while scoring a big deal.
The program is simple to join and requires no operation on your end. If interested, we will set up your school or organization to receive your very own Big Score webpage. This page will contain sponsors we contract to offer up a variety of deals.
As customers buy these deals, they are directly supporting your cause. The more deals sold, the more revenue you see come your way! Take a run through our demo to see just how wonderful the program is. Whether sponsor or school or organization, the Big Score program is a great opportunity.
Benefits For Organizations
The Big Score is not your traditional fundraiser; it earns your supporters great deals while simultaneously generating revenue for your organization
The Big Score has higher payouts vs the lower margins and L-O-N-G hours of traditional fundraisers
Ease-of-use with online ordering (see demo site) —- no administrative hours needed by you or your staff – sit back and let us send you your checks
No shipping or delivery days – The Big Score provides instant gratification through online printing of Gift Certificates
Your organization can focus on promoting the site and its great deals to your fans, followers, teams, etc. through emails and social marketing – no need to worry about operations
And most importantly, since it's an online program… NO SAFETY CONCERNS with student athletes selling door-to-door in neighborhoods, collecting monies, delivering goods, etc
Benefits For Sponsors
Drives sales to your front door – generate foot traffic for your business
You receive a percentage of the sales of the Gift Certificates through the program
No upfront cost to the business owner; just honor the Gift Certificate when presented
We offer flexibility in the number of Gift Certificates and their value $25-$50+ to encourage repeat clientele
Your business is promoted through the organization's website, newsletters & social media
You receive your buyer email addresses for your internal marketing use
Overall, it's a great way for you to support the local organization and be part of a good cause