It's no secret that sports are a crowd pleaser, and what better way to get attention than advertising to an arena full of your LOCAL fans?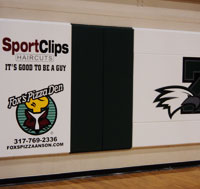 https://www.salesforce.com/blog/2019/04/what-is-the-future-of-work.html, while you also show your support of a great organization. Our advertising packages are affordable and customizable to get the most "bang for your buck."
Sponsors have the ability to choose from a variety of different media outlets through our programs to attract the most attention from crowds.
Why not use the time that fans are sitting amongst each other for hours in a gym to get your message across? It's an easy track for exposure. Check out the no wagering bingo sites and increase your chances. We think it's a win-win situation, but don't take our word for it – take a look at some of the options, benefits, cost comparisons and testimonials from some very happy sponsors.
Advertising with our schools and organizations gives you the ability to be a part of something big.
Opportunities:
We feel the best kind of sponsorship is a 'well-rounded' sponsorship and thus, we create packages that contain many of the 3 key categories below:
On Premise Signage – Advertise on scoreboards, scoring tables, hoops and other equipment around the gym
Activation Opportunities – Half-Time Shows, On-Site Kiosks, PA Announcements
Web and mobile platforms – Texting and Mobile Campaign, Online fundraising through the Big Score program
Benefits:
Advertising presence to a captive audience
Community goodwill and support
Ability to "rollout" program to any size target market… national, regional or area
Flexibility in packages and price points
Get your logo in front of large groups!
| Media | Price | Copy Included? | Duration / Size | Occurrence |
| --- | --- | --- | --- | --- |
| TV commercial | $2500 | No | 30 sec. | 6 airings over 1 month |
| Newspaper Ad | $1950 | Yes | 2 in x 2 in | Throughout 1 month |
| Sports Image® Sponsorship | $2500 | Yes | 2 ft x 8 ft | 4 FULL YEARS! |
Interested in advertising with us? Contact Us! Tell us who you are and we will make sure to get in touch.
Want to look at our Media Kit? Let us know and we'll send it to you.