We're Back!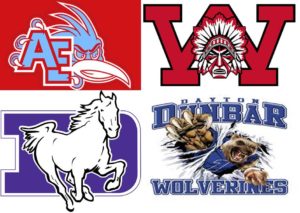 Our sister event, The Backyard Blitz, is gearing up for another year!
The 4th installment of this annual Football Showcase will again take place at Wayne High School during Week #1 of the football season (Aug. 24-25, 2018).
This year we will have 2 exciting games – featuring 1 game on Friday and 1 game on Saturday.
Friday, Aug. 24th will pit a powerhouse from Tennessee, Austin East HS, against the hometown Wayne Warriors starting at 7 pm
Saturday, Aug, 25th will have powerhouse Columbus DeSales coming down to take on Dayton Dunbar HS at Wayne Stadium starting at 6 pm.
Tickets available now online:  http://www.thebackyardblitz.com/   and will be available at the participating schools shortly.
Follow @BackyardBlitz on Twitter and Facebook for more info and for information about all 4 teams.